Consulting and Interim Management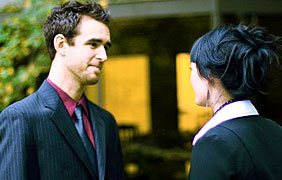 XS2Asia is a globally active consulting firm supporting clients in US and EU in doing business in Asia. Our competitive advantage is that we are very experienced in crossing the cultural gap between the West and the East. Combined with our global presence and our network of strategic partners, we are able to provide expert advice and customer intimacy at home, together with hands-on implementation in Asia.
If you are an EU or US based corporation planning to invest or expand towards the far-east, XS2Asia is not only your window to Asia but also your road to success.
What can we do for you?
XS2Asia can advise and assist in a range of matters that can make the difference between success and failure. Whether you wish to set-up a local office, need a local sales-rep, need to find or evaluate a distributor or supplier. No matter if you are sourcing or selling, XS2Asia can save you valuable time by using our network of experts and local contacts.