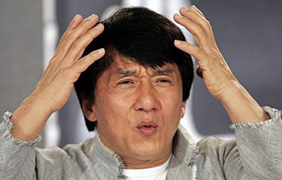 You can't blame your Asian counterparts for your errors in selecting them, your duty is to steer towards a mutual beneficial relationship, this starts by selecting the right partner. At XS2Asia we have witnessed many companies fail at their attempts to do business in Asia and we are under the impression that the learning curve is steep. If you have ever tried to sell in Asia you may be familiar with one or more of the following tragedies.
Please note that this list is by no means exhaustive, and we are more than interested to hear what kind of problems you have come accross; because we are confident we can solve them.
We see much to often:
Agents who don't understand your product and don't know how to sell it.
Driving your sales department crazy by asking 10 questions per day, in 10 separate e-mails.
Representatives who forget to notify you timely about industry events where you should be attending?
Incorrectly communicated specifications and prices.
Whenever NUMBERS have to be verbally exchanged they are always off by a factor 10...
"one hundred ten thousand.?".. "I mean million.."
"as in... one thousand thousand. ... yes?"
Does this sound familiar?
You don't hear anything from them for months, so you try introducing manadory weekly reports and bi-weekly conference calls. Instead of increasing the sales effort, this increases the number of false leads and stupid questions. It appears there are no good customers. When you decide to visit the region however, they stuff your schedule with 3 customer visits per day.... 4 days into your "grand-tour" you start to wonder if these customers are really interested, because their demands never appear to match your solution. You tried to teach the rep about your products and after several sessions he is adamant he understands it. However, some weeks after you are gone, he keeps flooding your technical sales guys with silly and incompatible requests.
After dealing with this guy for too long, you realize it's never going to work. On your next visit you decide raise the issue with the General Manager of the your agency company. After carefully listening to your problems, he nods and confirms his suspicion. His staff member is too occupied with other suppliers, and has not enough attention for your business.
Fortunately the General Manager is very receptive to your problems, and a solution is generously promised; He will spend more time on your product, and less time on others. However several months later, you realize nothing has changed!!
It becomes painfully clear that over 18 months of sales effort, countless telephone-calls, training sessions, samples and flight-tickets are wasted because of choosing the wrong local partner.
Lesson learned: Even though working with a local partner/agent or distributor is one of the most effective market entry strategies. The future partner should have the knowledge about the marketplace and have the access to reach the customers. In most cases, finding a suitable partner is the key to success in that market. Unfortunately local companies are sometimes hard to identify. When a partner is found, it takes time to get to know them. It is advisable to do proper background research and apply diligence to see through the initial claims, as distributors and agents tend to overstate the market potential while they bid for your exclusivity. If you find yourself entangled in an ineffective relationship, you have to be willing to end the cooperation and search for another party.
This is one of many problems encountered by Western companies going to market in Asia. Experts agree that although most of the day-to day issues are unpredictable, the greater difficulties encountered are still avoidable. For reference here an overview of the top 10 mistakes Western companies make when going to market in Asia.
How much does this cost?
Apart from the opportunity cost associated with the loss of market share and your depressed revenues during the unneccesary delay of your market entry, failing local partnerships carry a direct measurable cost. One of our clients has calculated at least to have lost over €200.000 before they became fed-up with their attempts and approached XS2Asia for a final solution.
2 years of Salary & Fringe benefits for the Area Sales manager based in Germany: €120.000
Flight Tickets and other travel expenses: €40.000
Costs of participating in several industry fairs: €15.000
Cost of Samples handed to customers: €20.000
Technical application development and Sales support: €15.000
Grand Total: €210.000 in direct losses attributable to the poor choice of partners
How do I identify the right partner?
At XS2Asia we know how to select the right partner for you. We have an extensive set of methodologies that can be applied to evaluate the potential suitability of your new Agent/distributor. We perform a technical requirements/capabilities analysis, a financial background check, a portfolio analysis and we investigate the customer satisfaction of the target agent. Combined with an overview of successful agents and distributors in the region we can pinpoint the right candidates for you to engage with.
After the selection process we can assist you to guide the negotiation process, and help you draft the contract. Terms and conditions of agents can be very tricky and providing the wrong incentives may push the best of partners into a non-productive cooperation. Finally, Sales and Technical staff needs to be trained. XS2Asia has experience in planning and executing training programs to boost sales across many regions.
For complex technical products, like Software and Capital Equipment, a very well targeted strategy needs to be in place prior to selecting the agent, once on board, the agent needs to be taught how to select and filter the most promising customers, in order to avoid filling the pipeline with false hope and flooding your technical-sales-support with pointless requests. Since we have experience in standing at the receiving side of your strategy, we can give you proper feedback that goes beyond merely complaining about the price.
Contact us today, for an in-depth review of your problems. Depending on your business and your product sales cycle, we'll come with a solution that is affordable and appealing.